Princh Products
Princh offers organizations a collection of products to improve their printing, copying and scanning services – all with integrated electronic payment.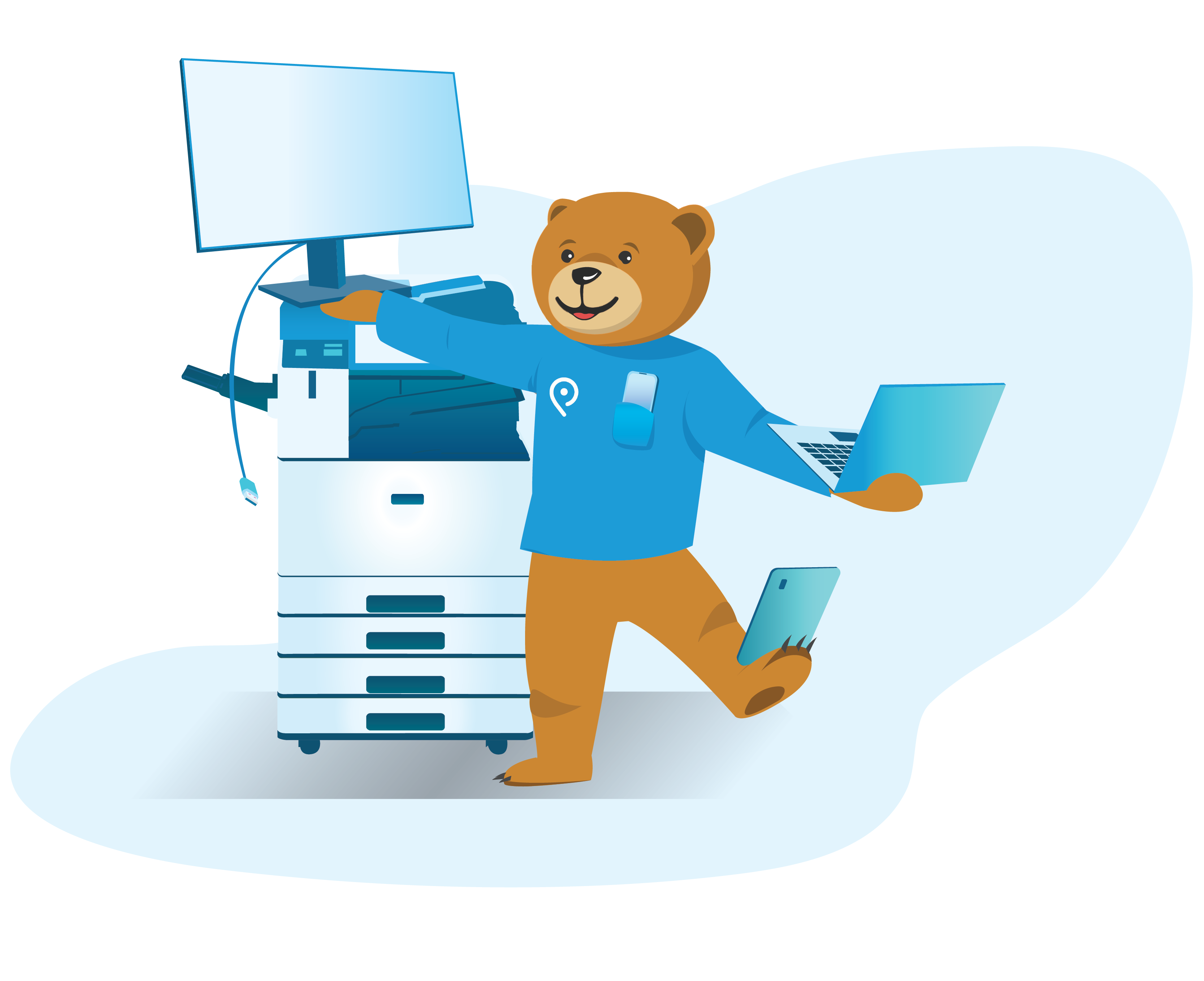 What can I expect from Princh products?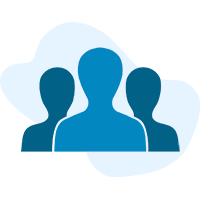 Self-service solution
With our self-service solution staff will spend less time solving printing, copying or scanning problems, handling cash payments, managing user accounts or maintaining systems. Princh users can serve themselves.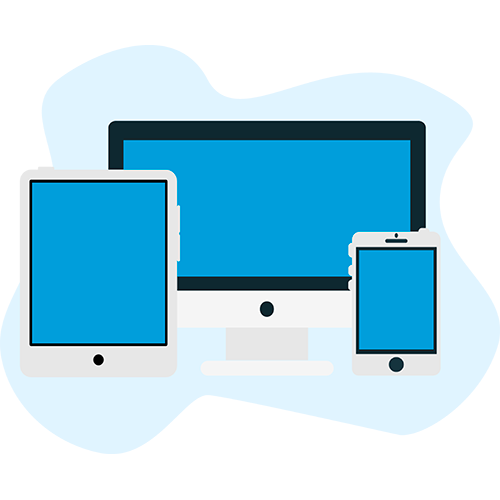 Print from any device
With our self-service solution, users can bring their own device and easily print and pay electronically from any mobile device or laptop, including Macs and Chromebooks – and of course public desktop computers.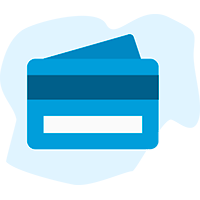 Integrated electronic payment
All Princh products come with an integrated electronic payment solution with very low transaction costs. Users can pay with bank cards, mobile payment apps, cash or PayPal. You decide which payment options to offer.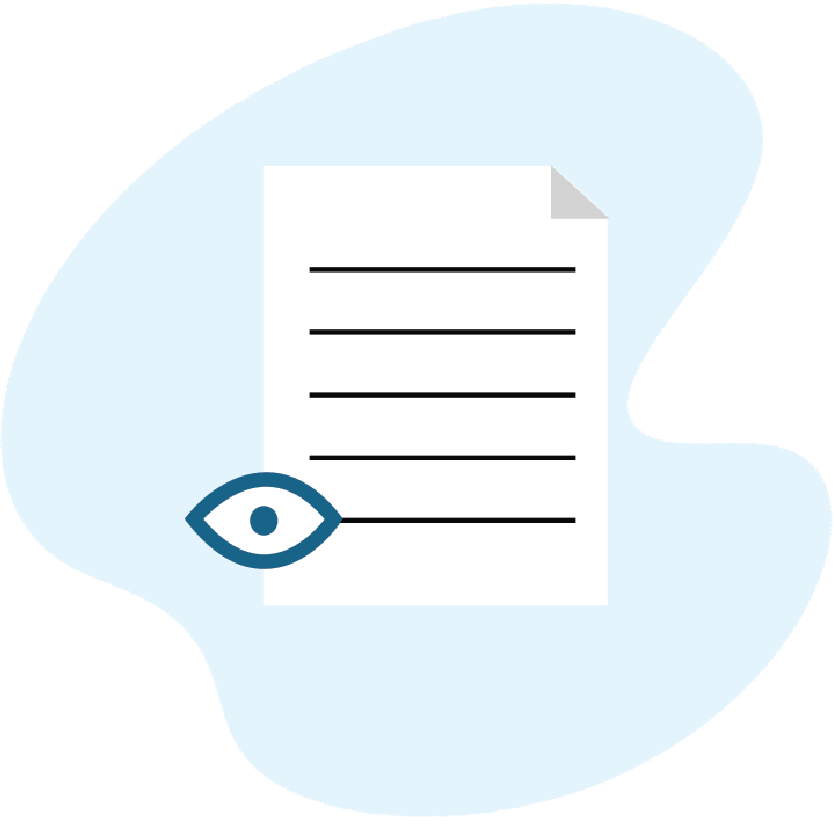 File preview
Users will be forced to see a preview of their copy or scan job before completing the process. This will help prevent paper waste and significantly improve the user experience!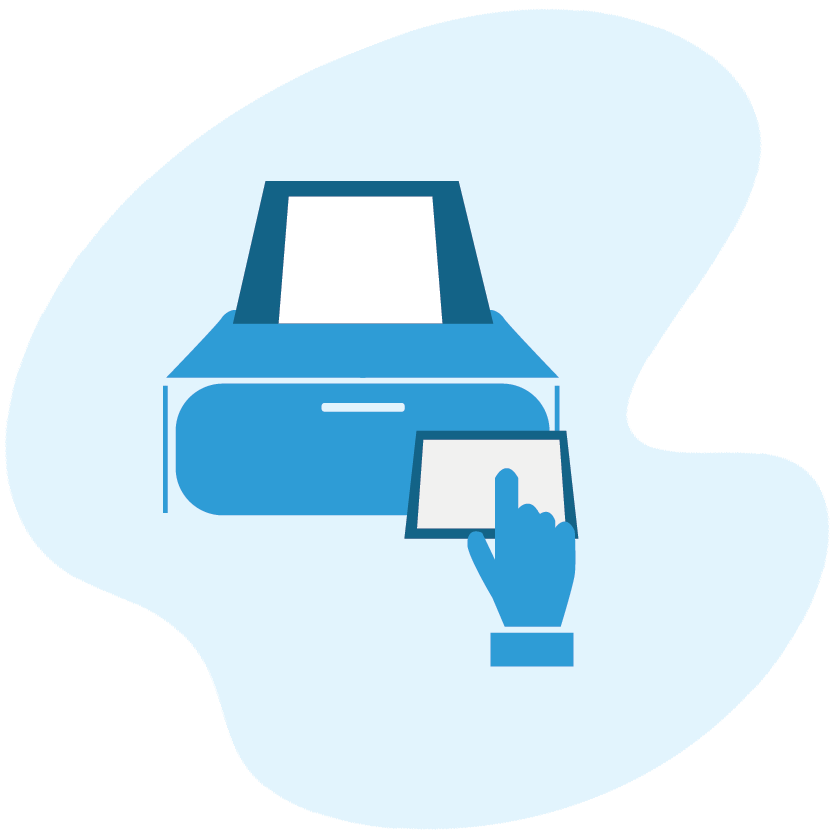 Princh manual release
The Princh manual release feature offers users the option to securely release and collect documents when the user is physically next to the printer. This feature also allows your users to print from home and safely collect their print job.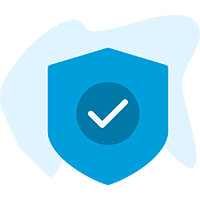 Private and secure
All connections are SSL encrypted and payments are secure. Our data processing model allows you to offer our printing service in accordance with the EU's General Data Protection Regulation and other similarly strict data protection regulations.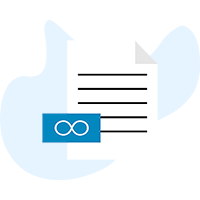 File Format
The Princh printing solution has the broadest document format compatibility available making it easy for your users to print any document they need.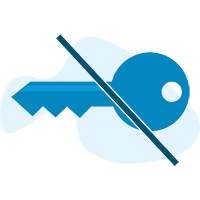 No user accounts
Uniquely, users do not create an account to print and pay with Princh. Users share the documents they want to print and then pay, not only making it easy for users, but also hassle-free for staff.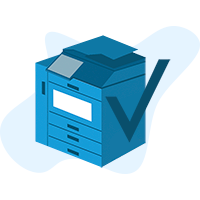 Compatible with any printer
Our solution is printer-agnostic which means we work with any printer brand and model. Consequently, you don't need to change any existing hardware to get Princh!
User-friendly experience
Princh is designed to be intuitive and simple to use for all demographics. With our solution even your less tech-savvy visitors will be able to easily print, copy, scan and pay for their service too. As a testament to our efforts, our app is the highest rated printing app in both Google Play and the App Store.
"I use this app at least two times a day to get postal printouts to ship items via internet sales. is so much easier to use the mobile then it is to login on the computer is so easy a kid can do it I've never had one problem thank you"
"Worked perfectly, was extremely quick and easy to figure out!"
"Well that was easy..even for a techno phobe"
"I was in a rush, librarian told me of the app, easy peasy!!!"
"Easy to use, good amount of printing locations"
"So easy great for people with no home printer."
"Easy to use and connected, it even found the closest library I didn't know existed haha! :)"
"Used for the 1st time in my local library. Great option for printing short documents from my phone. Will greatly speed up my printing chores in future."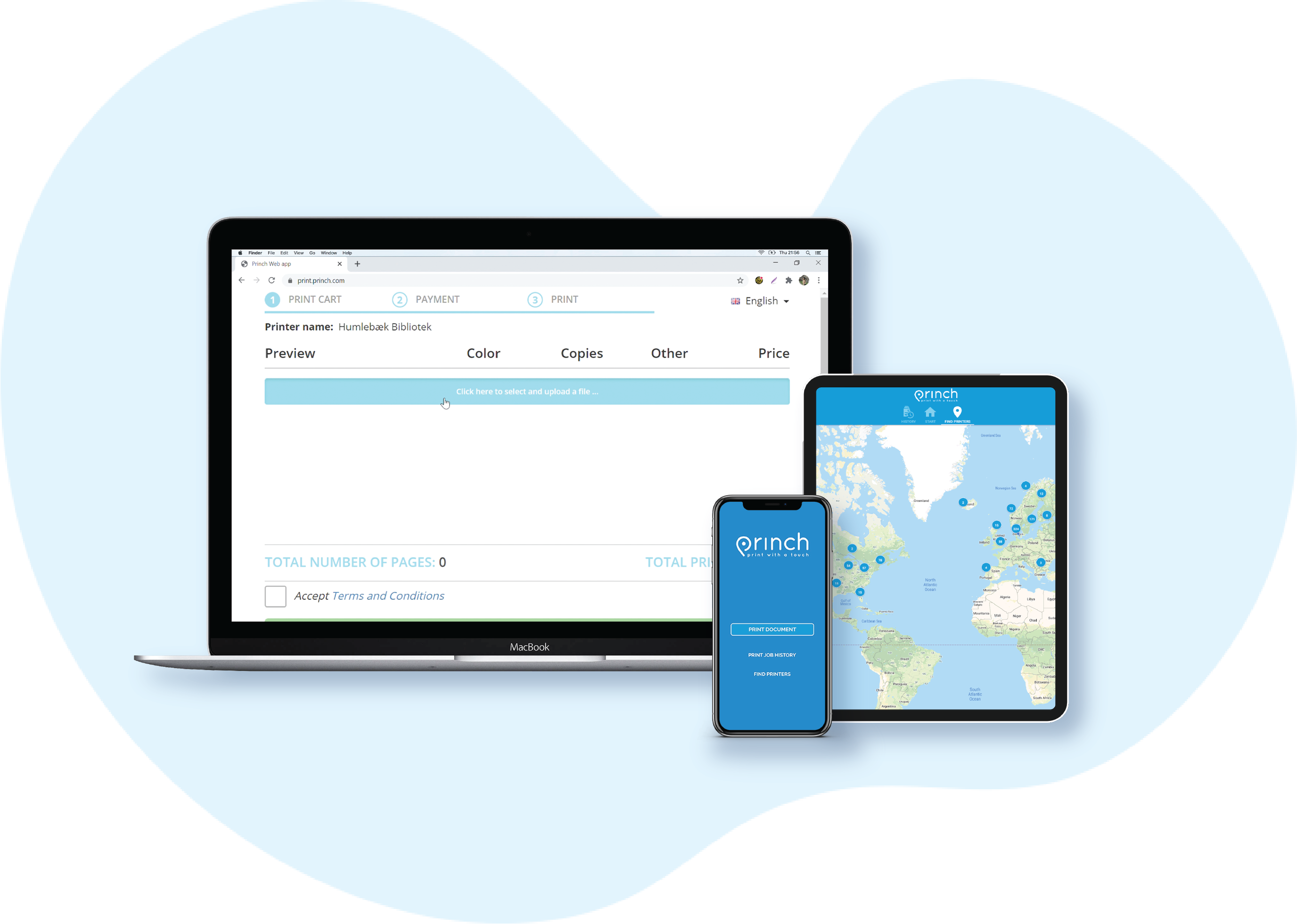 BYOD Printing
With the Princh BYOD Printing products, your users will be able to print and pay from their own devices using our incredibly simple and intuitive user-interface.
When printing from their smartphones or tablets, users can download the free Princh  iOS /Android app or use the built-in browser. Our user-friendly interface will easily guide users through the printing process and with integrated payment, users can pay from their smartphone or tablet too.
When printing from their laptop, users access the Princh web app, choose the documents to print, easily select settings and finally pay using one of the many options available. Princh works on any laptop with a browser including Macs and Chromebooks.
The Princh BYOD Printing product is a Bring Your Own Device solution, meaning it is specifically for your users to print and pay from their own devices.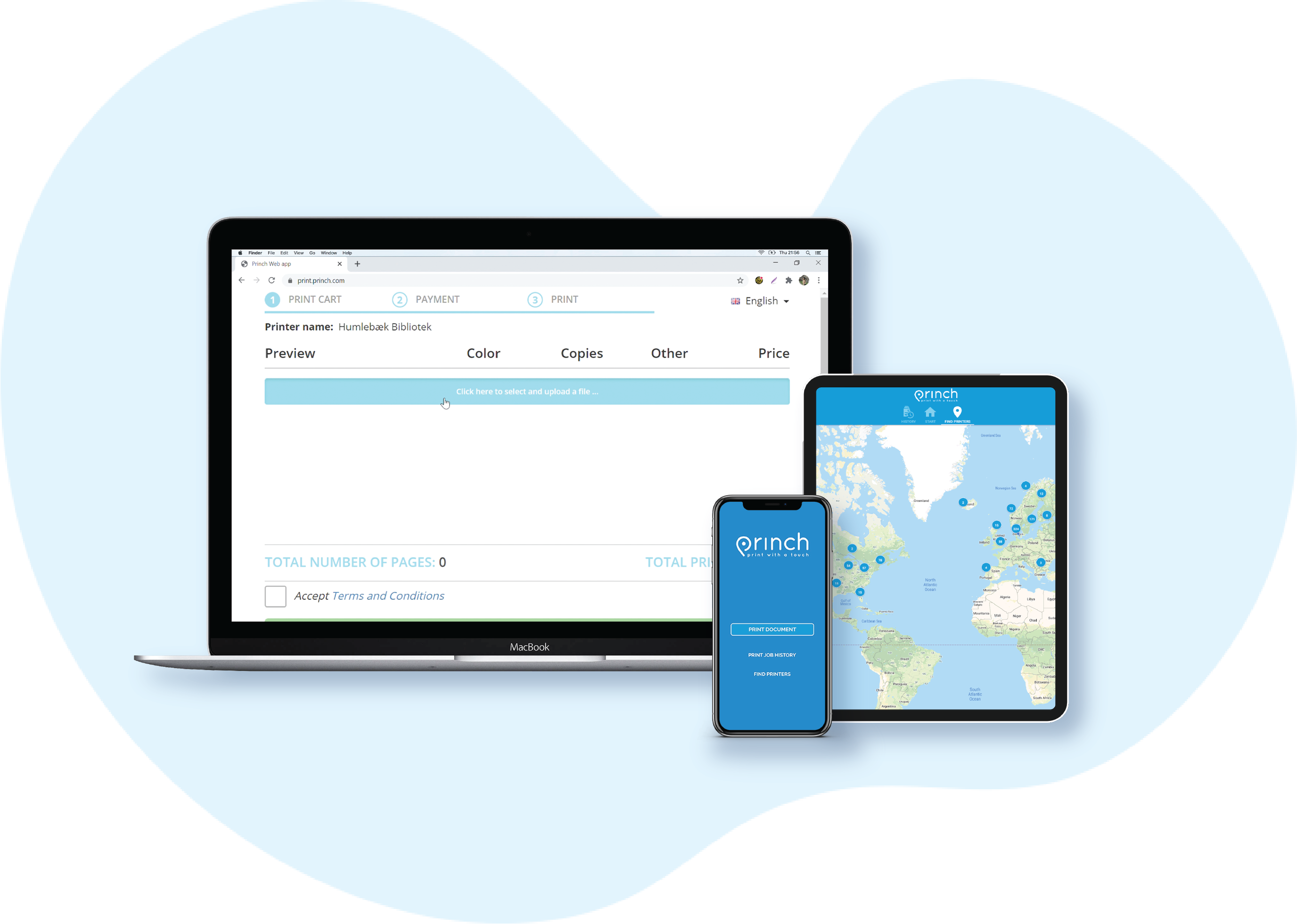 PC Printing
Princh's cloud-based printing solution allows users to print and pay any file type from your public PCs. Our solution is available as native applications for Windows and Linux, but can also be used on Macs and Chromebooks.
Princh on public PCs acts like a normal printer allowing users to print directly from any application. Uniquely, Princh offers a standardized user interface for selecting print job settings making it easy for users of all experience levels to serve themselves.
To view the technical requirements for PC Printing you can click HERE.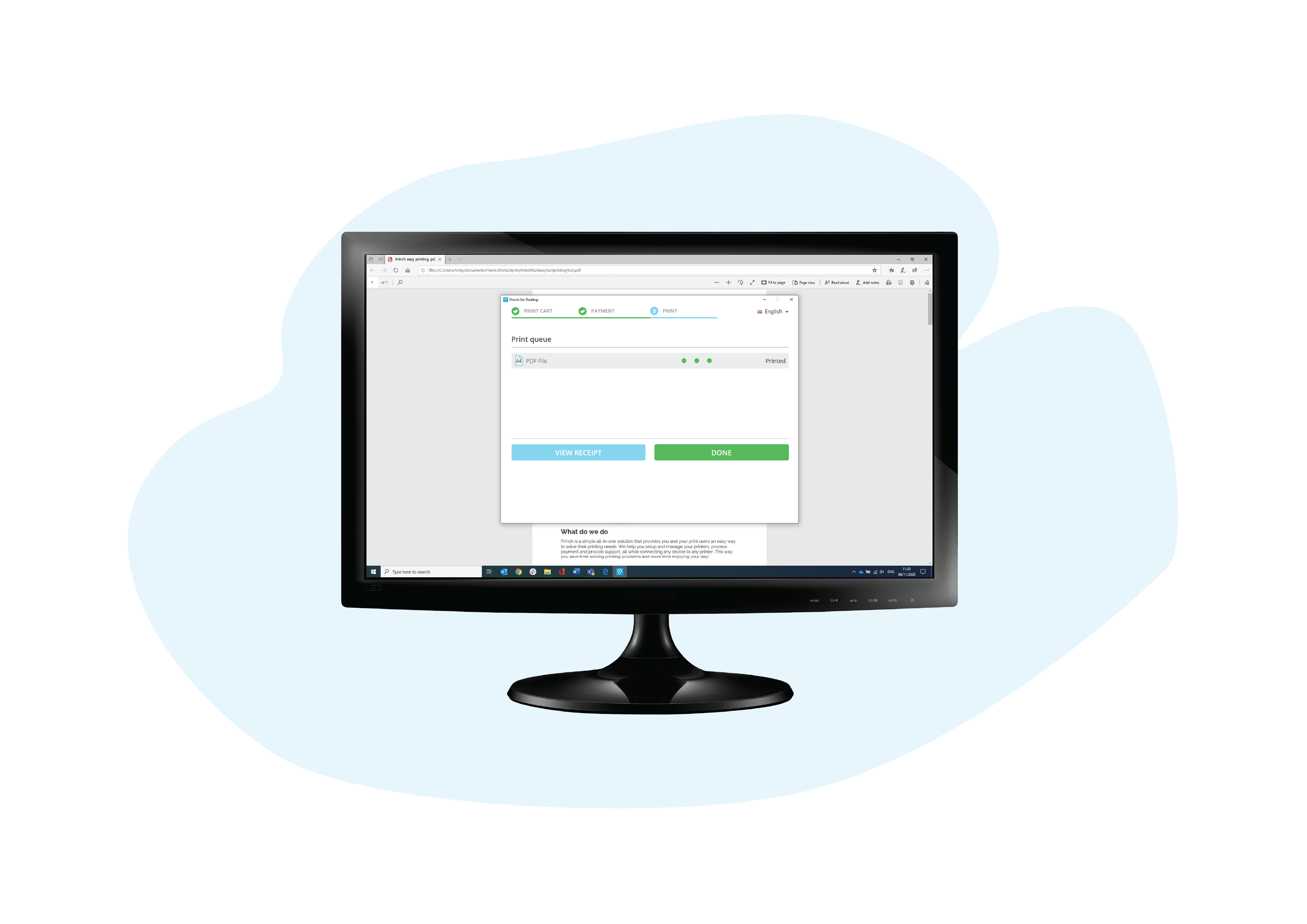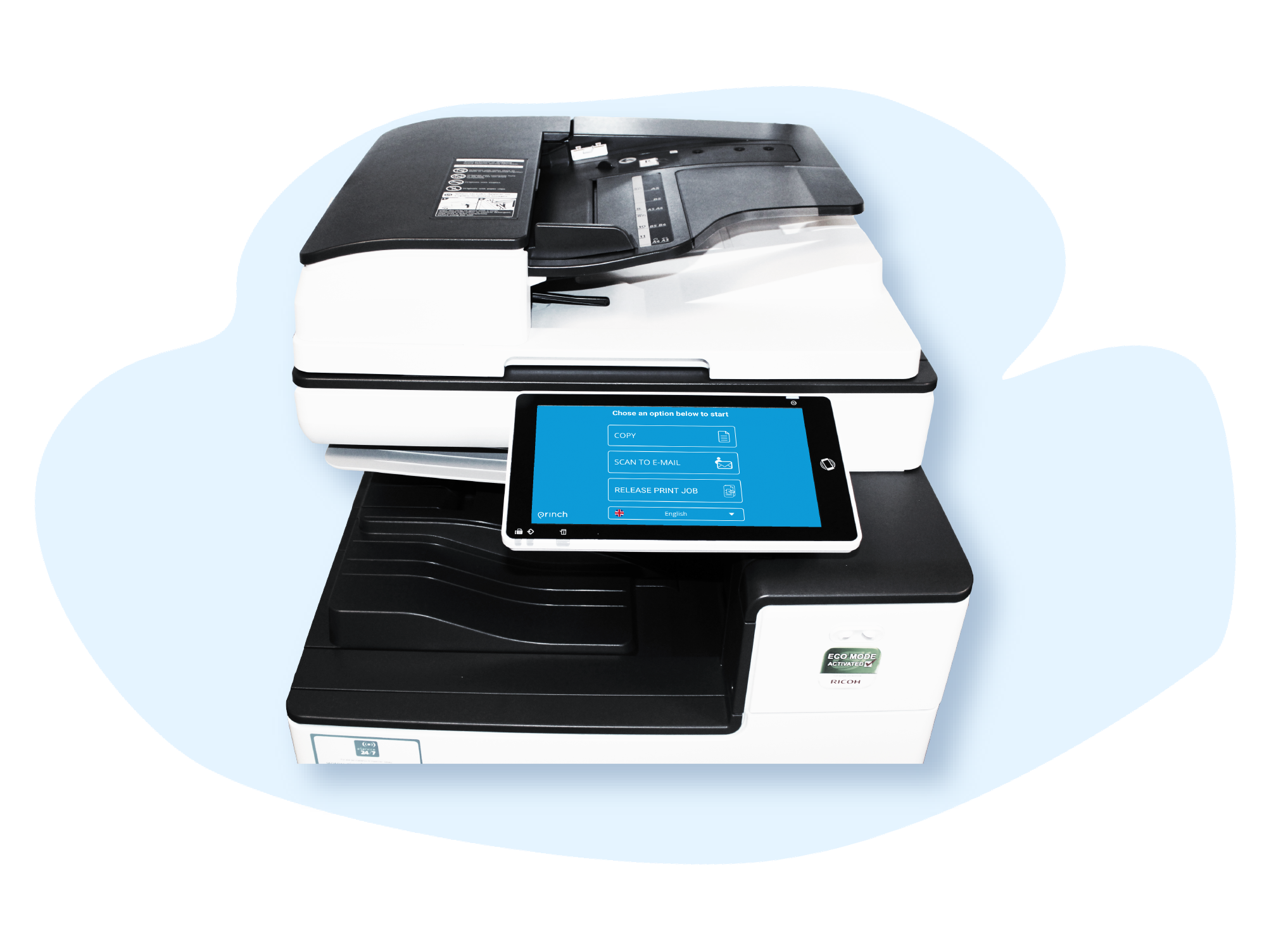 Revolutionary Copying & Scanning solution
Princh's unique and user-friendly solution takes the complexity and all staff involvement out of copying, scanning and the subsequent payment process.
The solution offers an intuitive wizard flow for users to follow. Uniquely, users will be forced to see a preview of their copy or scan job before completing the process. This will help prevent paper waste and significantly improve the user experience!
To avoid spamming, when users choose scan to email, they will receive an email with a link in their inbox to access and download the requested document. The message is sent using Princh's email server. The solution strikes the best possible balance between ease-of-use and optimal data security.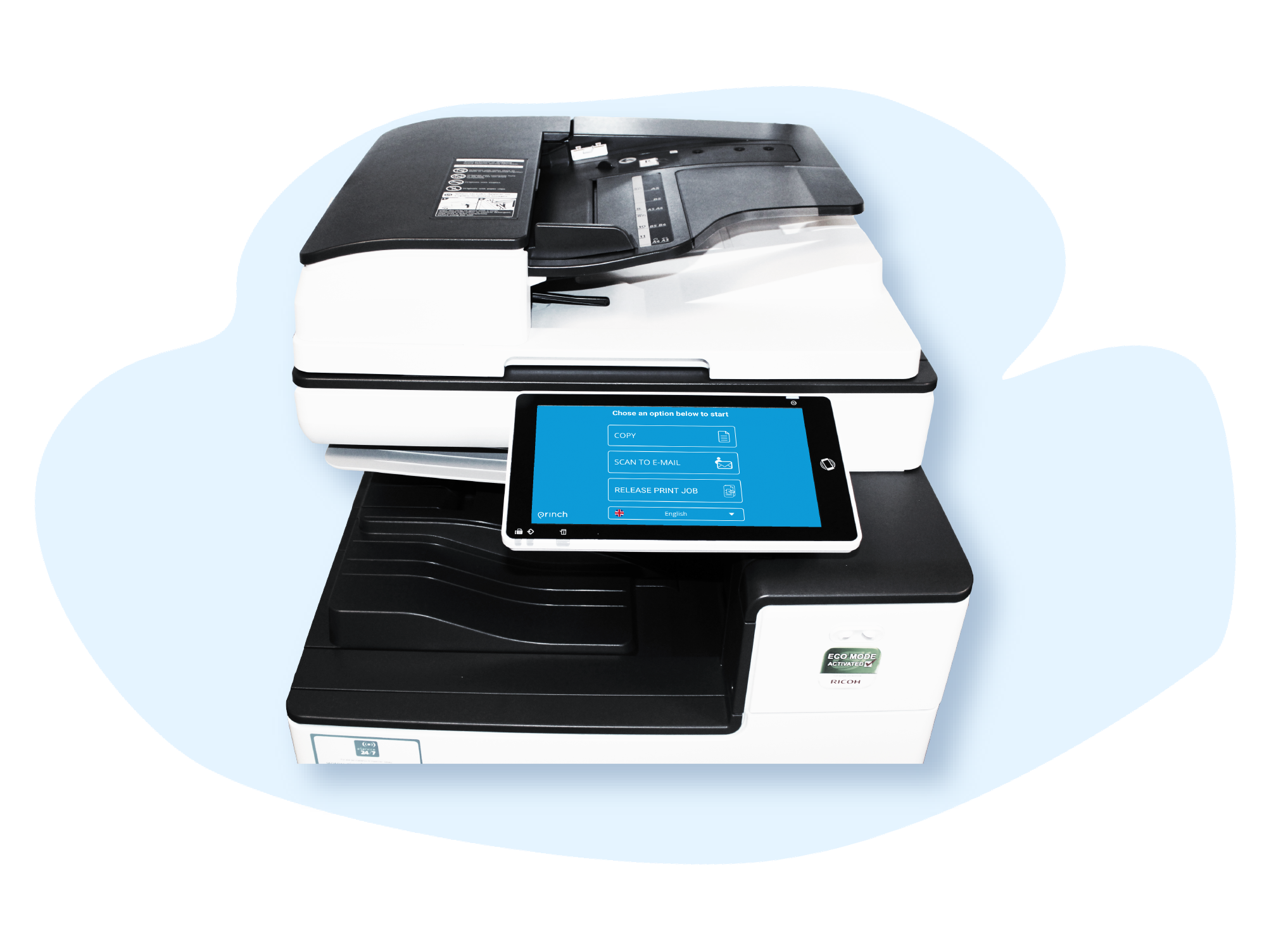 Princh Administration Panel
In the Princh Administration Panel, staff can keep track of the printing activity, broken down by each location and date. After each document has been printed, it will immediately be added to your daily activity visible from the dashboard.
There is also the option to either resend print jobs, cancel electronic payments as well as, temporarily disable printers that are out of order.
Staff with administration access are able to set the desired prices for the services, input the location's address, define the opening hours, and much more.