Princh Products
Princh offers organizations a collection of products to improve their printing, copying and scanning services – all with integrated electronic payment.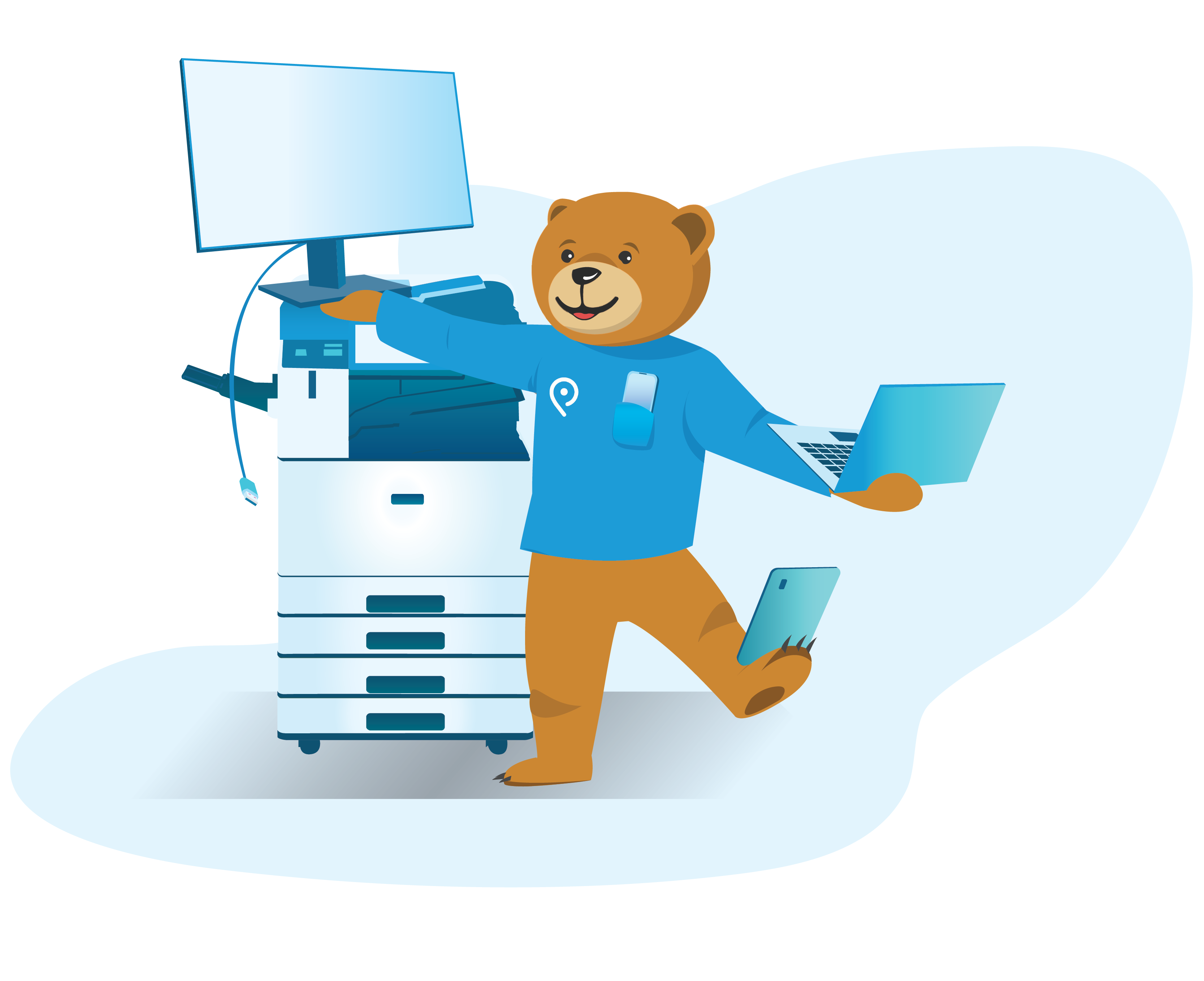 What can I expect from Princh products?
BYOD Printing
The Princh Bring Your Own Device (BYOD) product enables users to print and pay from any of their own devices using our incredibly simple and intuitive user interface that requires no accounts or passwords.
When printing from a smartphone or tablet, users can simply scan a QR code to start the printing and payment process from the Princh web app. Users can also download the free Princh iOS /Android app. Whether it is our web app or mobile apps, our simple interface will easily guide users through the printing and payment process.
When printing from a laptop, users access the Princh web app, choose the documents to print, select settings, and finally pay using one of the many options available. Princh works on any laptop with a browser including Macs and Chromebooks.
PC Printing
Princh's cloud-based printing solution allows users to print and pay any file type from your public PCs. Our solution is available as native application for Windows and Linux, but can also be used on Macs and Chromebooks.
Princh on public PCs acts like a normal printer allowing users to print directly from any application. Uniquely, Princh offers a standardized user interface for selecting print job settings making it easy for users of all experience levels to serve themselves.
To view the technical requirements for PC Printing you can click here.
Revolutionary Copying & Scanning solution
Princh's unique and user-friendly solution removes all complexity and staff involvement out of copying, scanning and the subsequent payment process.
During the process, users will be forced to see a preview of their copy or scan job before payment. This will help prevent paper waste and significantly improve the user experience!
When users choose scan to email, they will receive an email from Princh's email server with a link to access and download the requested document(s), thus avoiding unnecessary spamming of the user's email.
Princh Administration Panel
In the Princh Administration Panel, staff can keep track of the printing activity, broken down by each location and date. After a document has been printed, it will be immediately added to your daily activity, shown on your dashboard.
Users also have the option to resend print jobs, cancel electronic payments, or temporarily disable printers that are out of order.