Need technical support?
If you need support for your Princh products then visit the support center where you can find documentation, frequently asked questions and contact information for Princh and our global partners.
Got a question for us?
We are here to provide you with more information regarding our printing solution and answer all your questions. Use the contact form and we will get back you shortly!
Prefer other methods?
You can always contact Princh HQ located in Aarhus, Denmark. Our office is open Monday to Friday from 08:00 to 17.00 (CEST)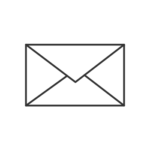 info@princh.com
DK support: +45 61 79 66 56
UK support:  +44 19 1917 9600
US support: +1 914 996 6565