Are you contacting Princh because money was taken from your bank account?
Princh supplies the printing solution for libraries across Northen Europe and America. If you have paid to print at one of these locations, you will see this entry on your account statement: "princh.com printing".
Got a question for us?
We are here to provide you with more information regarding our printing solution and answer all your questions. Use the contact form and we will get back you shortly!
Prefer other methods?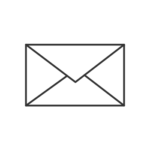 support@princh.com
DK: +45 89 88 67 66
UK:  +44 20 3966 5490
US: +1 888 558 6460