Do you enjoy all thing books? Have you thought about starting your own business? Then this post is for you. Guest writer Robin Jeanne discusses her thoughts on how to turn your book club into a business in this week's blog post.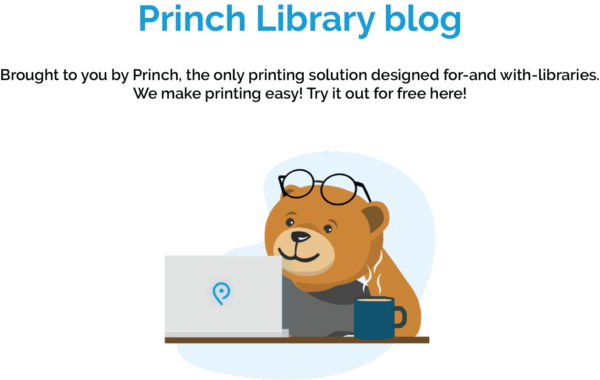 Most people who harbor a love for books must have dreamed of owning a bookstore at some point. Not only because you get to explore thousands of different titles, but running one is also fun, profitable, and relatively low-risk, especially if you're starting at home and operating online.
Stephen Abraham previously said that the pandemic has created a new norm, and that includes the way people shop for books. Since buying in-store is not advisable at this point in time, it's the perfect opportunity to build an online bookshop, whether from scratch or starting from the book club you already have and tapping into your library experience and knowledge.
Turning your library book club into a business opportunity does not only allow for additional revenue on top of your regular day job, but it's also a way of keeping up with what's currently happening. More and more people are pivoting to online shopping, and there may not be enough avenues for them to access the titles they want. Large book retailers don't always carry titles within a certain niche, and it's up to small businesses to fill that void.
Sound exciting? Here's how you can get started:
Figure out your niche
Considering how there are millions of books you can possibly sell, it's better to target a niche for your online bookshop. Writer Melinda Gaines suggests choosing a very specific niche, such as books on religion, sports books, or vintage cookbooks. Whatever it is, it's important to select a niche so you can create a steady stream of revenue later on and establish a loyal audience.
It may be difficult to find your niche at first, but doing so differentiates your business from the competition and allows you to excel in your chosen sector. To identify your niche, you can begin by selecting a target market, analyzing them and pinpointing gaps in the market, understanding their needs, goals, and frustrations, and then creating a business plan. And once you start marketing, it should be focused as well. Instead of marketing to everyone, target your efforts to people who may genuinely be interested in what you have to offer so you can attract more customers. You can take a look at library data to see what niche is currently trending or what books people usually look for. It's also worth seeking the opinion of people involved in your book club, since they are already familiar with the industry and may have an idea of what the market wants. That way, you'll be able to pinpoint who you really need to target.
Set up a website
It's important to build an online presence early on (beyond social media), so you won't have much of a hard time generating leads and customers once you launch. You can make up for your lack of products by producing content (online discussions, blog posts, and events) that will keep in the spirit of your book club. It would also be in your best interest to collect user information, like email addresses, so you can easily reach out to people when you have new updates about your new store. You may also want to pattern your website after your book club or library to maintain consistent branding and to keep it professional.
Choose a business structure
Most businesses that start out small typically choose a sole proprietorship or partnership as a business structure. But if you have any plans of growing your online bookshop beyond the confines of a small business, it's better to select a business structure that will protect you and help you scale in the long run. A Limited Liability Company (LLC) offers personal asset protection, which those starting out should consider. This is so any legal issues that can easily affect online sellers don't personally affect their finances. An S Corp is another option, since it's easily transferable and reduces liability on your self-employment taxes. This is much harder to set up and is only recommended for those with large enterprises.
The good news is forming an LLC is not as hard as one might think. All you have to do is come up with a name for your LLC, choosing a registered agent, and filing a certificate of formation. It also involves getting an operating agreement and then applying for an EIN, especially if you're planning on hiring employees in the future. Even though your business may seem small it is still interacting with consumers and should be protected from any potential legal fallouts. It's also worth noting that while these rules apply to the US, other countries may also have similar guidelines regarding setting up similar business structures. It's best to consult your city or county to make sure that you're following the right steps.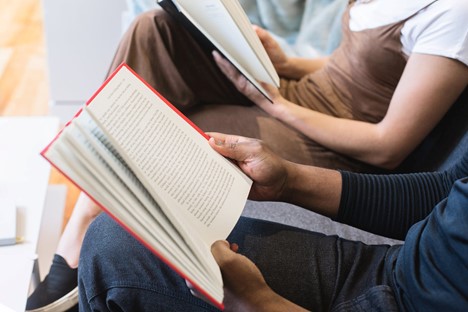 image credit: Image: https://images.pexels.com/photos/545068/pexels-photo-545068.jpeg?auto=compress&cs=tinysrgb&dpr=2&h=650&w=940
Obtain the necessary permits
Of course, you can't start and run a business without having the necessary permits. Even though it's only primarily online and home-based, you still have to get the permits needed in your city to start a retail business. It could be a name certificate, DBA, resale permit, or tax permit.
Entrepreneur notes that a certificate of resale is needed for any home-based business selling taxable goods and services, since you must pay sales taxes on what you sell. The definition of a taxable service varies from state to state, so it's best to do further research. It is of utmost importance to have an understanding of the rules in the states and localities where you operate because if you're a retailer, you are required to collect state sales tax on each sale you make.
With The Guardian reporting that more people are reading due to current health situation now is the perfect time to consider an online store. And by following the above tips you will be on your way to fulfilling your book selling dreams.