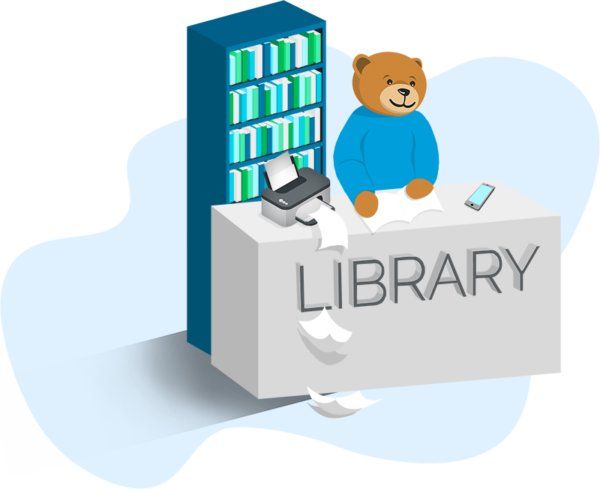 Why is Princh the ideal contactless solution?
Providing contactless services nowadays is essential. Our self-service printing solution will help you greatly reduce:
Unnecessary interaction between staff and visitors
Cash payments at the counter
The use of kiosks and other touchpoints
A simple self-service solution
With Princh, library visitors can easily print and pay electronically from their own devices. Our user-friendly interface allows even less tech-savvy library visitors to print by themselves, helping you reduce interactions and cash exchanged between them and your library staff.
Contactless and remote printing
Our printing and payment solution allows libraries to offer consistent and reliable printing services for their community. We have helped many libraries offer and manage click & collect or curbside services, utilizing our manual release feature, amid the pandemic restrictions and building closures.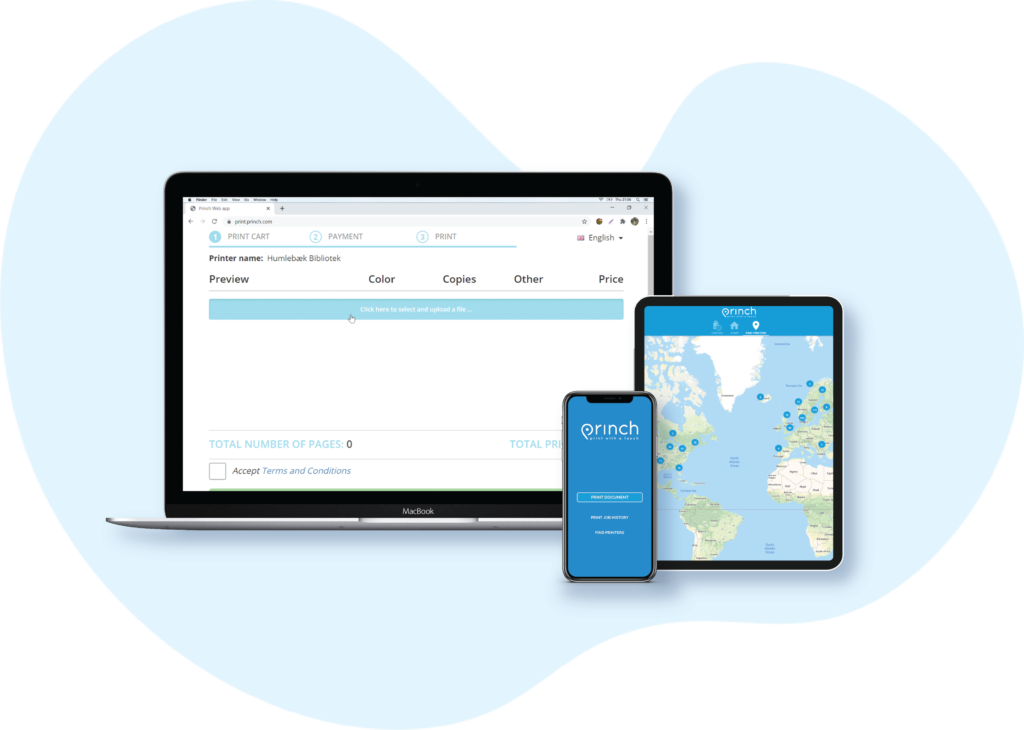 What makes Princh the future of contactless library printing?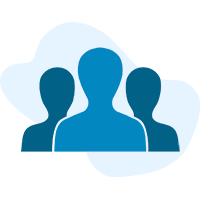 User-friendly
Princh was designed with the average library visitor in mind. This means that all patrons, even less tech-savvy ones, will be able to easily use it.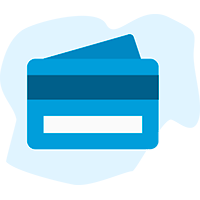 Integrated electronic payment
Users can pay for their print jobs via credit or debit cards and PayPal. Payment is pay-as-you-go, hence there is no need to create user accounts or deposit money.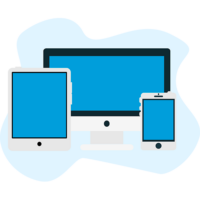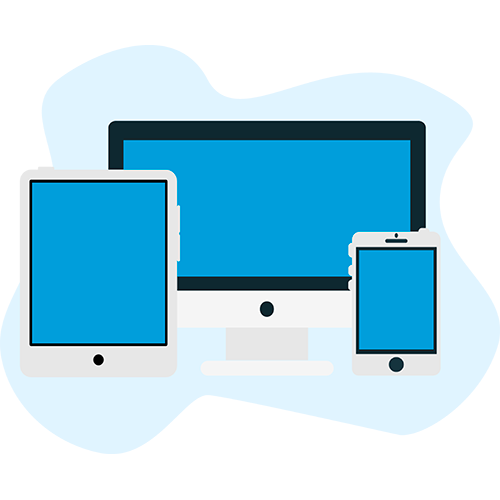 Bring Your Own Device
Library visitors can print from their own devices (phones, tablets and laptops) instead of using the public PCs.
Princh webinar for libraries
Date & Time:
Webinar for Norwegian libraries: 7th October, 2021 at 11.00.
Topic:
Why Princh's contactless printing and payment solution is the future of library printing services.
The webinar will discuss the main benefits of our solution, demonstrate how our different products work as well as the resources included with our solution.
Speakers:
Thomas Ommen, Scandinavian Library Innovation Specialist
Vicky Woolbarn, UK library innovation specialist.
Leslie Booth, American library innovation specialist.
What do our customers say?
"It is a librarian's dream! The document is literally waiting for the patron even before they get here! We love Princh and so do our patrons!"
"Princh is an empowering tool for the whole community, but especially those that need to be flexible with their time… Quick, simple and convenient for all sections of the community."
"If you want something self-service and reliable with minimum need for support hours, then go for Princh."
"Princh works well, customer service is great, and tech support has been pretty much perfect."
"It is so user-friendly it is almost embarrassing that no one came up with it before. Simple, easy to use, easy to explain, and any troubleshooting queries are answered almost immediately!"
"Princh was the only printing solution that could help us offer a better service to our users and do it at a fair cost."
"We use Princh because it is simple and easy!"