Princh releases and changelogs
Stay up-to-date with upcoming Princh releases, and see an overview of historical software updates in our changelogs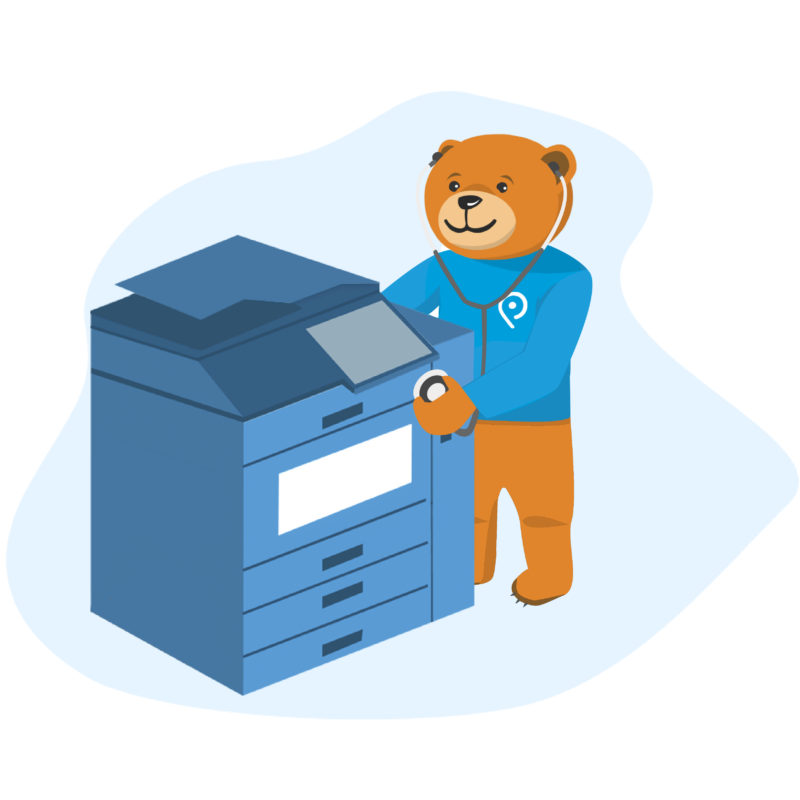 1st September 2021
Title masking now excludes the "http(s)://" and the "www." parts from the unmasked characters, making it easier to identify these documents
19th August 2021
It is now possible to mask document titles, so only the first five characters and the file extension are stored and shown. The setting is located in the Printer privacy settings section on the Locations & Printers page.
9th August 2021
Improved error handling when users attempt to reset their password using an expired password reset link.
4th August 2021
Password strength requirements now apply when setting or resetting a password for a user account.
15th July 2021
A new tab called

"

 

Save Money

"

 

was added, which will show methods to save money on your next subscription (Currently US only)
New entries to the

"

Staff Resources

"

tab have been added. They include TeamViewer remote support and access to the release page for product updates. 
14th July 2021
The duplex setting can now be set by default on a printer from the printer settings on the Printers and locations page
The manual release feature can now be made mandatory from the printer settings on the Printers and locations page
6th July 2021
The printer status now has a small orange circle if the printer is online but with warnings, such as low paper or low marker levels
1st July 2021
Manual release feature can now be enabled and disabled via the printer settings on the Printers and locations page
1st June 2021
Printer status can now be seen on the Printers page. A green indicator means the printer is ready to accept print jobs. A red indicator means the printer is offline or has an error
Version 2.23 (released 14.07.2021)
When selecting a printer, duplex printing will be set automatically according to the printer's default settings
The user is now informed that the document will be printed immediately after payment if a security code is not used
Security codes are now required on some printers
Version 2.22 (released 25.05.2021)
A problem was solved which on some printers caused errors in documents that are not in pdf format
Fixed an issue that caused reset of print settings after returning from preview
Version 2.21 (released 11.12.2020)
Now French, Latvian Russian and Spanish are also supported in the app
Improved stability
Version 2.20 (released 10.09.2020)
Now Princh also works if you use Dark Mode
Version 2.19 (released 17.07.2020)
Important compatibility updates
Fixing minor bugs and improving performance
Version 2.18 (released 12.02.2020)
Added secure printing feature (security code on print-jobs when supported by the printer)
General performance improvements
Version 2.17 (released 18.09.2018)
MobilePay option now available at print locations that support it
PayPal payment option now available at print locations that support it
GUI now supports Iphone X
Minor bux-fixes
Version 2.16 (released 09.03.2018)
Fixed payment window layout problems during 3D Secure payments
It is now easier to type your payment details in the payment window
Version 2.15 (released 2.03.2018)
Minor update to support future Princh features
Version 2.14 (released 18.12.2017)
Fixed a problem with accepting documents from e-Boks and possibly other apps sharing content with Princh
Version 2.13 (released 18.10.2017)
Now supports North American paper formats
Version 2.12 (released 20.09.2017)
Added support for Portuguese language
Minor bugs fixed
Version 2.11 (released 25.08.2017)
minor bug fixes
required changes to support new Princh API
Version 2.10 (released 17.02.2017)
Now supports Arabic language
Version 2.9 (released 17.01.2017)
Now supports Finnish language
Version 2.8 (released 29.11.2016)
Version 2.7 (released 19.10.2016)
Now supports Norwegian language
Version 2.6 (released 22.09.2016)
Version 2.5 (released 13.09.2016)
Added new payment options, killed a few bugs and improved performance
Version 2.4 (released 29.06.2016)
Swedish language now supported
Version 2.3 (released 09.11.2015)
The Princh App now will help you find a publicly available printer, even if there are no Princh locations nearby.
Version 2.2 (released 06.10.2015)
Added the option to securely save credit card information for faster and easier payment
Version 2.1 (released 12.08.2015)
Added in-app guide that helps users get started with Princh
Various usability improvements
Removed geographic restrictions on the map for locating printers. Now is possible to find all printers and not only those close to the user's location.
Added German Language and general functionality supporting the use of Princh outside of Denmark
Version 2.0 (released 22.07.2015)
Features:
Added support for printing web-pages from safari
Added support for printing photos directly from Photos app
(don't forget to enable the extension "Print with Princh" on your device!)
Performance:
Various bug-fixes and stability improvements
<li">Improved UI responiveness
Fixed an issue, where receipts opened from Print Job History would show the total price without inclusion of VAT
Version 1.0 (released 23.06.2015)
Version 3.6.0 (Released 14.07.2021)
When selecting a printer, the duplex option will now be set according to the printer defaults
The user is now informed that print jobs will print immediately after payment when printing without a release code
Release codes are now mandatory for some printers
Version 3.5.3 (Released 21.06.2021)
An issue was fixed that would cause files with titles containing Arabic letters to fail to print
Version 3.5.2 (Released 10.05.2021)
An issue that caused problems printing non-pdf documents on certain printers was resolved
A user interface issue that caused problems using the app with very large fonts was resolved
General performance improvements were implemented
Version 3.4.4 (Released 10.12.2020)
The app is now available in French, Latvian, Russian and Spanish
Minor bug-fixes and performance improvements
Version 3.4.3 (Released 10.09.2020)
Fixes a problem that would make Princh the default viewer for printable files
Minor bug-fixes and performance improvements
Version 3.4.2 (Released 16.07.2020)
Important compatibility updates
Minor bug-fixes and performance improvements
Version 3.4.0  (released 11.02.2020)
Added secure printing feature (security code on print-jobs when supported by printer)
General performance improvements
Version 3.3.1  (released 24.01.2019)
fixed a bug that could cause the app to crash when printing after using the Princh map feature
improved performance of the Princh map feature
14th July 2021
The duplex setting will now be enabled by default if the Princh host who owns the printer has decided it should
The user is now informed in advance if documents will be printed immediately after payment or if a release code will be provided
The user now is only allowed to unselect the use of a release code if the Princh host who owns the printer has decided that it is optional
23rd June 2021
It is now possible to use all features on print.princh.com without a mouse (using the tabulator key to switch between controls)
The app now automatically focuses on the appropriate input field when entering text
The maximum file size that are allowed when uploading documents on print.princh.com has been raised to 60 MB (was 30 MB before)
15th June 2021
It is now easier to enter the printer ID using a softkeyboard on a mobile device
The content now scales to better fit phone and tablet screens
Version 2.4.3
– Now supports German language
– All assemblies are now signed with Princh's digital certificate
– Minor security and stability improvements
Version 2.4.2
– Fixed an issue that would prevent the user from printing again, if a completed print job window is active in the background (minimised)
Version 0.9.19
– Fixed a bug that would cause issues with uploading files on Ubuntu 18