Libraries are institutions first known as places for learning. They offer academic and studying-friendly environments where students and adults can focus on their studies. With the growing popularity of Princh Library Blog's original post Why The Public Library Is The Place For Studying, we decided to write an extension to the post adding more reasons why the library is the ideal place for studying.
"A library is the only single place you can go to learn something new, be comforted, terrified, thrilled, saddened, overjoyed, or excited all in one day. And for free." – Amy Neftzger
There are many elements that can influence students or adults to choose the library as a first option for studying. In this post, however, you will read about the top seven major reasons that attract students and adults to study at the library.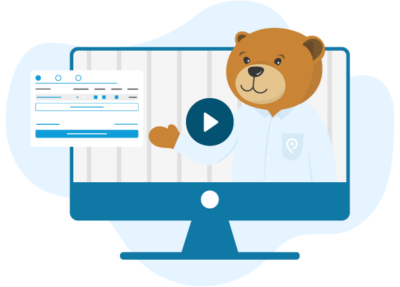 Learn the key aspects of Princh! Watch our on-demand demos at your convenience and see what makes Princh such a simple solution. Watch our demos here.
1. Public libraries offer fresh study spaces
Public libraries have a range of shared spaces that can be used for studying. It provides visitors with comfortable furniture that ensures that every visitor would feel a need to come back again and again. Divided spaces at the library allow visitors to choose the one according to their preferences, depending on the study task, if it requires privacy and to work alone or if it is a group work. Public libraries can also help to boost productivity; by completing their studies in a calm environment outside of home, students stay more focused, which allows them to finish more tasks in less time.
2. Sparks creativity
Libraries present an inspiring environment for students which may spark their creativity. While being at the library, students have access to various resources and services, some of them being magazines, collections of artworks, etc. Creativity is necessary for many projects that students are working on, and the library is surely one of the best resources to use to boost it.
3. Access to technology
Technology has become a major part of the students' learning process. Every education requires access to modern technologies that not every family are able to provide to their children. Public libraries offer a range of different online tools that students can access and use for their education. It is said for a reason that: "Libraries are now about more than just books.". Some of the public libraries have spaces with desktop computers or laptops to offer for students, who need to find e-books, that the library cannot offer a physical version of, to complete assignments. Students are also able to use printing facilities at the public libraries for the assignments that require a hard copy document to be submitted.
4. Unique resources
Public libraries are a great place for students to learn and finish their assignments, individually or in groups. Some libraries offer unique resources, such as tutoring, class services etc., that provide students with access to information that can assist them in their learning process. Additionally, public libraries also offer recreational reading materials that can enhance the students' minds by exploring various stories and topics.
5. Wi-Fi, printing and scanning
Most libraries offer a wireless network to all their visitors for free, meaning students can bring their own devices such as laptops or tablets, and connect via Wi-Fi. This allows students to continue working on their own desktop environment, using their preferred device, in a location that's most comfortable for them. Have you seen how many comfortable spots are in the public library such as a variety of couches, desks, seats, booths, etc.? Additionally to all that, libraries also offer great IT infrastructure. Students have access to printers, allowing them to print, copy, and scan. This is a powerful service to have at the place you are studying.
6. Helpful librarians
Librarians are one of the major reasons why public libraries are so welcoming. They create a calm and relaxing atmosphere for students, who come to study and finish their assignments or enjoy the time with a book. Librarians are well prepared to answer all the research related questions and in most of the cases it would save a lot of time for students who need to find specific piece of information. Librarians are highly trained to welcome students with a variety of resources that are offered at their libraries and are always happy to help.
7. Study groups
While some people prefer studying alone in a private space, for others, studying with classmates or friends is the best working practice. Public libraries can offer rooms for the study groups, where they are able to make discussions and move forward with their study project or any other assignment. These are rooms with tables, chairs, screens, whiteboards, and other equipment that would enrich students' productivity and engagement while working on their assignments.
Considering all the factors mentioned above, it can be confirmed that public libraries are one of the best places for studying, either alone or with a study group. Every student is warmly welcomed and well perceived by librarians, who always try to make the library users' visits to the library an unforgettable experience. That is why most of the students choose to go to a public library and enjoy all the accessible resources at one place while studying in a peaceful and well-preserved environment.
Greta Laustaskaite
Greta is a content writer for the Princh Library Blog. Princh, which is a printing solution designed specifically for and with public libraries, makes a consistent effort to provide advocacy for libraries and library professionals. The Princh blog discusses library specific topics that inform their readers of library trends, insights, technologies and more.
Alzbeta
In this week's Princh Library Blog post, we are going to cover the transformation of the Raimbeaucourt Library. WF Education Group was [...]
Zilla
Previously on the Princh Library Blog, we have covered how libraries can help both parents and babies. In this week's post, guest [...]