A common occurrence we encounter in our everyday routines is placing a definition to something. We do this for many reasons but a lot of times it is so we can assign a meaning or possibly a value to that item. However, this can be a difficult task, especially when we attempt to do this to something that is complex, deep rooted and ever-evolving; like a library!
Libraries are constantly adapting and evolving, impacting many people in many ways and allow access to resources to all that visit them on or offline. Let us not forget the deep-rooted relationships libraries have with the communities they serve.
So how can you a define a library? The Princh team asked a handful of people that exact question and here is how they defined a library.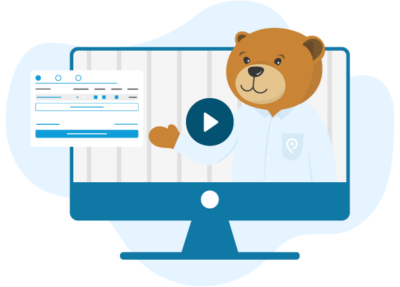 Learn the key aspects of Princh! Watch our on-demand demos at your convenience and see what makes Princh such a simple solution. Watch our demos here.
The definition of a library is…
The question we asked was: What is your definition of a library?
The quote we received from Sammy, illustrates the freedom libraries can empower us all with.
"A library is a place where people can gather, educate themselves and read, have fun and socialize, but also have time to themselves. It can be whatever you make it. That's why it's so great!"
The quote from Bobby, paints a vivid picture of how librarians and library staff illuminate and bring the library to life.
"A library is a collection of many different resources – physical and audiobooks, research papers, audiovisual materials, computer access, etc. While that in itself is useful, it only really comes alive when it's filled with people. The librarians, library assistants and all who work there are the ones turning a collection of stuff into a facility with endless use cases and bottomless potentials."
This quote from Greta is a nice reminder how resource rich libraries are.
"While primarily the library is associated with books, to me, it is a hub of resources for the community. The library offers a variety of resources that, with the help of passionate librarians, can be found and experienced."
An impactful quote from Erika who demonstrates how libraries provide access and are welcoming to all!
"When I think of the library, I think of a place that provides countless resources for various subjects and creates a space for different ages, specialties, cultures people meet and share their knowledge, and this way build a special community."
The quote from Thomas reminds us that libraries are a time-tested place to surround yourself with knowledge and people.
"Libraries are a portal for knowledge, where the whole community can have access to a safe space to discover and explore their interests."
This quote's author Rob highlights that a library without librarians is just a "warehouse".
"The biggest myth that I ever bought into was that my local library was only about the books I brought home. It was a place of peace, growth, and unconditional support. I haven't always found the right book, but at many key points in life I have been helped by the right librarian."
In this quote, Paola showcases the safety net that libraries bring to daylight.
"A library for me is a strong safety net. If the entire internet goes down and all cloud information disappears, we will still have all the knowledge stored in libraries. We will still have a space to maintain our hobbies and interests."
Our final quote from Marc exhibits how libraries build better communities.
"Libraries are impactful on so many levels but none more than the significant impact they make on communities! They provide opportunities for community to better themselves individually and collectively and are a safe common ground where many activities can be held!"
How do you define the library?
The definition of a library is different for everyone but what seems to shine through when defining the library, or at least the one shared in this blog is that libraries provide value for everyone!
What is your definition of the library? Let us know in the comments below or by writing us on our Princh socials.
Marc Lapointe
Marc is a content writer for the Princh Library Blog. Princh, which is a printing and payment solution designed specifically for and with public libraries, makes a consistent effort to provide advocacy for libraries and library professionals. The Princh blog discusses library specific topics that inform their readers of library trends, insights, technologies and more.
Alzbeta
In this week's Princh Library Blog post, we are going to cover the transformation of the Raimbeaucourt Library. WF Education Group was [...]
Zilla
Previously on the Princh Library Blog, we have covered how libraries can help both parents and babies. In this week's post, guest [...]