The Princh Library blog provides library stories and insights from around the globe. The blog is brought to you by Princh, the only printing solution designed specifically for – and with – libraries! Our user-friendly printing solution makes it easy for library users to print and pay from their own device. Try out the solution risk free for 30 days or watch a short video to understand how we can help your library here! Now let's get to the blog!
Exciting Programme
This exciting programme builds on the legacy of a pilot project – Engaging Libraries – which supported public libraries to work with others to deliver public engagement activities which sparked curiosity and conversation about health and wellbeing in communities. We found that libraries were able to encourage conversation around difficult or taboo topics or ideas, such as death and body image, and that they seized the opportunities to forge new relationships and partnerships.
We found that #libraries were able to encourage conversation around difficult or taboo topics or ideas
Click To Tweet
Engaging Libraries Phase 2 provides public libraries with a similar opportunity – to engage people in creative ways with topics that are relevant to them, within the broader remit of health, society and culture, working in partnership with researchers at universities.
After a competitive shortlisting and decision-making process, we were delighted to announce 14 Engaging Libraries Projects across 16 library services, which will bring research into communities, facilitate partnerships between public libraries and universities and explore a range of issues from fake news and air quality to the menopause and multilingualism.
A key part of Engaging Libraries is a Staff Development Programme, which started with a two-day Kickstarter event for all projects at the end of November. We wanted to share some of the activities and resources from the event and workshops with the wider library community.
The @PrinchApp from the #AppStore or #GooglePlayStore allows library members and visitors the ability to print directly from their #laptop, #tablet or #phone. 💻#PrintwithPrinch is available in all our libraries https://t.co/wSqrYcqyCJ pic.twitter.com/zbCjZTlAeX

— SA Libraries (@salibraries) March 1, 2019
Working in Partnership
We are lucky to be working with the National Co-ordinating Centre for Public Engagement (NCCPE) to help the Engaging Libraries projects develop effective approaches to partnership. As part of a workshop on partnership, project staff used partnership planning cards to explore the different stages to working in partnership:
Getting started: broken down into scoping, finding and building
Working together: broken down into governance, delivering and reviewing
What next: broken down into revisiting and revising, sustaining, maintaining or ending, scaling and increasing impact
Communicating
Each stage was associated with various questions to ask and elements to consider.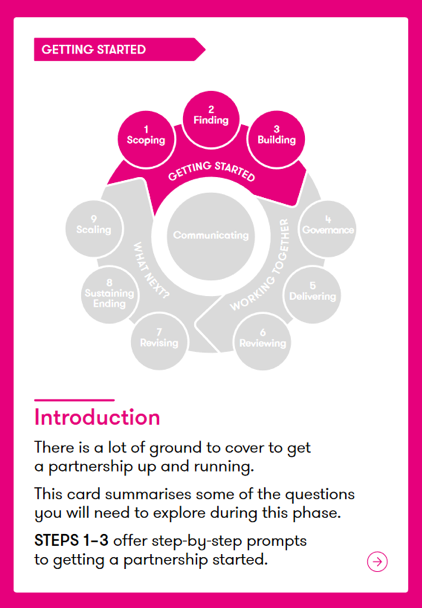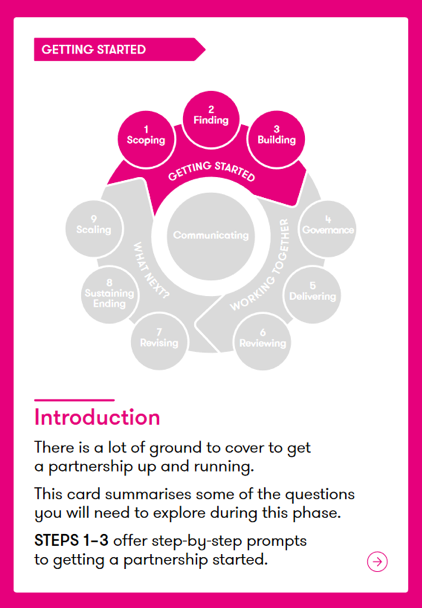 Questions such as 'Is this partnership right for us?' and 'What do we want from a partnership' helped to stimulate discussion amongst those who are looking to start a partnership with an academic. For the projects who already had academic partners in place, conversation focussed on effective communication in partnerships, and maintaining relationships post projects.  These partnership planning cards can be accessed online on the NCCPE website.
High Quality Engagement
With the projects using a variety of public engagement methods, staff were inspired by a keynote on Public Engagement from Beth Stone, Head of Learning & Audiences at the National History Museum. She spoke about the NHM's mission to create advocates for the planet, and how they create experiences that connect people to nature and empower people to act. This was followed by an interactive workshop, focussing on the four principles of high quality engagement which should be considered to develop thoughtful, purposeful engagement that is appropriate to the needs and interests of all those involved.
Four principles of high quality engagement
Purpose is at the heart of public engagement, and the 'why' behind the engagement activity.
People are involved in the project as participants, and the engagement needs to be appropriate for them and framed around their needs and interests.
Process should be appropriate to the purpose and the people the activity is engaging with, and projects should be planned in a professional manner.
Evaluation should be used to both inform your approach and assess its value, encouraging learning to be embedded and improvements to be made.