The culinary arts involve the subtle practice and activity of cooking. For those who enjoy reading and cooking, or are willing to learn how to cook, some libraries have decided to advance literacy in an innovative way, through discussing cookbooks coupled with real-life cooking demonstrations.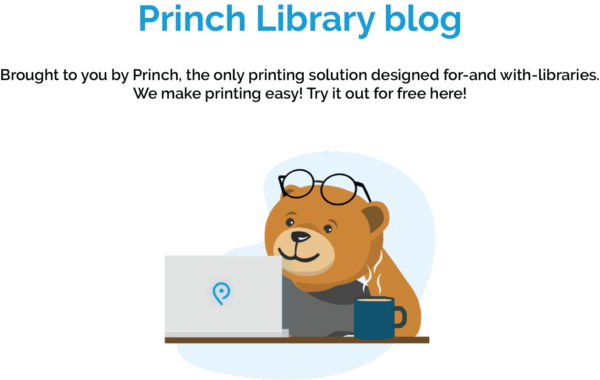 Literacy and Cooking
Food is a part of our everyday lives and it is crucial to acknowledge the importance of eating healthily as part of living a healthy lifestyle. Many libraries have begun implementing this pursuit to change the reader's view and understanding of recipes using educational cooking sessions.
These culinary classes can help to clear out the perception of less experienced cooks, regarding dishes they have never seen or tried before. When attending a cooking class, those in attendance refer to the ingredients and preparations instructions in the cookbook and learn from the meal being prepared right in front of them in a kitchen classroom environment. This blog will discuss how hands-on culinary practices help nourish culinary literacy within communities using cookbooks, discussions, demonstrations and programs.
Learning about cooking
In these cooking sessions, libraries will engage with people interested in the art of food preparation and presentation skills. The hands-on practice will help readers understand the composition of the dishes and retain information about ingredients and recipes which they can recreate at home.
The Culinary Literacy Centre in Philadelphia is where, in 2014, the first kitchen classroom in a public library in the USA was held. Following this, many libraries and community centers around the country and worldwide were curious about implementing culinary literacy programs in their own libraries and communities.
'The mission of the Culinary Literacy Center is to advance literacy through food and cooking around a communal table.'
The Culinary Literacy Center has elevated the literacy of cookery and shed light on the importance of one's nutritional health under a project-based learning goal. Across the various classes the center holds, multiple programs are organized to help advance culinary literacy through cooking.
It's important to host a wide range of programs so the community can have several different options to choose from. Helping to bring like-minded people together when members with similar tastes and interests attend the same class, sitting around the same kitchen table, discussing that particular cookbook's cuisine and culinary practices.
The culinary literacy center gathers readers and curious chefs around the same table where they can discuss common interests and learn from each other as well as the presentation of the dish during the class. The author of a particular cookbook may be involved, or local chefs might be demonstrating the composition of a meal while addressing the class.
Understanding the correlation between our health and the food we eat is very important. It is vital to discuss each ingredient of every recipe brought into the cooking sessions, this helps attendees learn how the ingredients and the constitution of the dish will affect one's health.
These cooking sessions provide the participants with many different cooking tools, including helping them acknowledge the math of measurements and thus gaining more know-how in scaling a recipe.  Participants have the opportunity to learn why, when, and how to use the ingredients in the most appropriate and tasty way possible.
Learning through cooking
Some recipes might even surprise the attendees leading them to explore various cultures, history and dishes from different countries around the world. Food is a huge part of people's cultural identity and their traditional dishes are representative of this. In these programs, the participants are building upon their knowledge about international dishes from cookbooks and live demonstrations. This information comes into play when they go back to their home kitchen with various ideas about ingredients and meal composition which leads to a richer culinary repertoire.
In other sessions, participants are able to improve their cooking skills and reading competencies; these classes are held with the specific objective to improve English language skills in the kitchen, allowing non-native speakers to learn culinary terms. They can practice new words while learning how to cook new dishes and meeting new friends. Some of the attendees are refugees that speak various languages and on different levels of English. The attendees are able to engage with each other in the class naturally, just like having a discussion over a meal, this interaction, in addition to the learning and experiences that they gain, makes it the perfect fit for a library setting!  Reading and diving into conversations about cooking have made them share their thoughts and experiences together through hands-on cooking projects.
To encourage the curious readers and chefs behind the books, culinary libraries have implemented great programs encouraging literacy through cookbooks, delivering the readers and the attendees at the class all the knowledge they seek in order to recreate new dishes at home.
It is not only about instructions and measurements of ingredients to follow! But it is also
about supporting the readers into making their own dishes at home and delivering them all the facts they need from the culinary practices and cookbooks discussions they choose to attend.
Liz Fitzgerald, the administrator of the Free Library of Philadelphia Culinary Literacy Center and her coworkers define 'culinary literacy' in two ways: First, it is learning about food, and second, it is about learning through food.
Throughout history people have always come together to eat and drink and share company. It seems very fitting for the library to gather community members in a safe classroom setting, sitting them all around the same table to learn and share ideas about cooking and living healthily. Culinary libraries are providing this opportunity to inspire learning together through food and the culinary arts.